Video Recording Appliances
Video Storage Solutions (VSS) offers pre-engineered video recording appliances validated for security and performance of the integrated video management software. Our appliances provide users with reliability and efficiency, making VSS the solution of choice for any project large or small that requires continued access to live and uninterrupted video recordings.
Featuring appliances integrated with Milestone Systems XProtect ®, the M-Series configurations include Storage Accelerator options and a variety of form factors. While the V-Series maintains a professional grade build, it is cost-effective and includes options of single or dual-SSD operating system drives. Both product lines include a Keep Your Hard Drive warranty.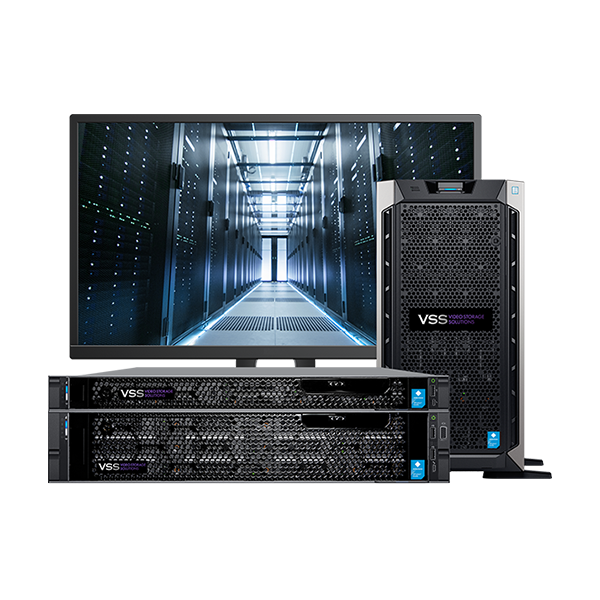 The Enterprise-grade M-Series incorporates a variety of Intel processors, including, Intel® Xeon® E-2136 Processor, Intel Core 9th generation, and second-generation Xeon Scalable Processors, optional SAS hard drives, and a five-year worldwide on-site warranty.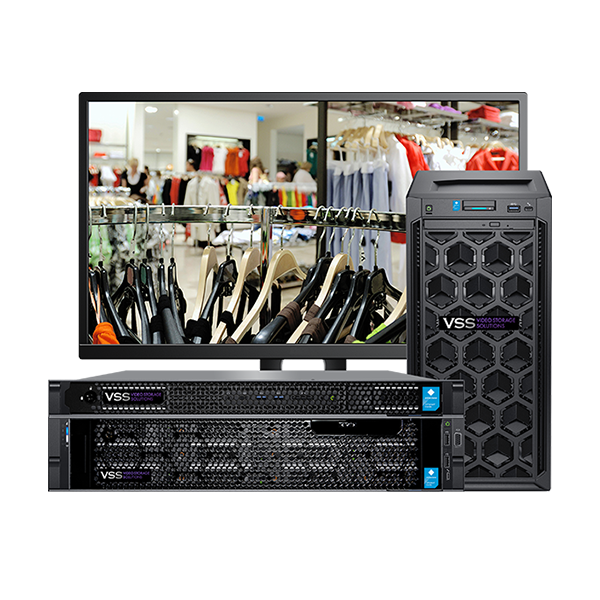 The V-Series models are perfect for budget-challenged projects that still require professional-grade quality, reliability, and maximum uptime. All systems come standard with Intel® Core™ 9th generation processors. These appliances include options of single or redundant power, and Microsoft Windows 10 Pro or Windows Server 2016 operating systems. All of the V-Series systems utilize enterprise video grade surveillance drives and come standard with a three-year worldwide on-site warranty.